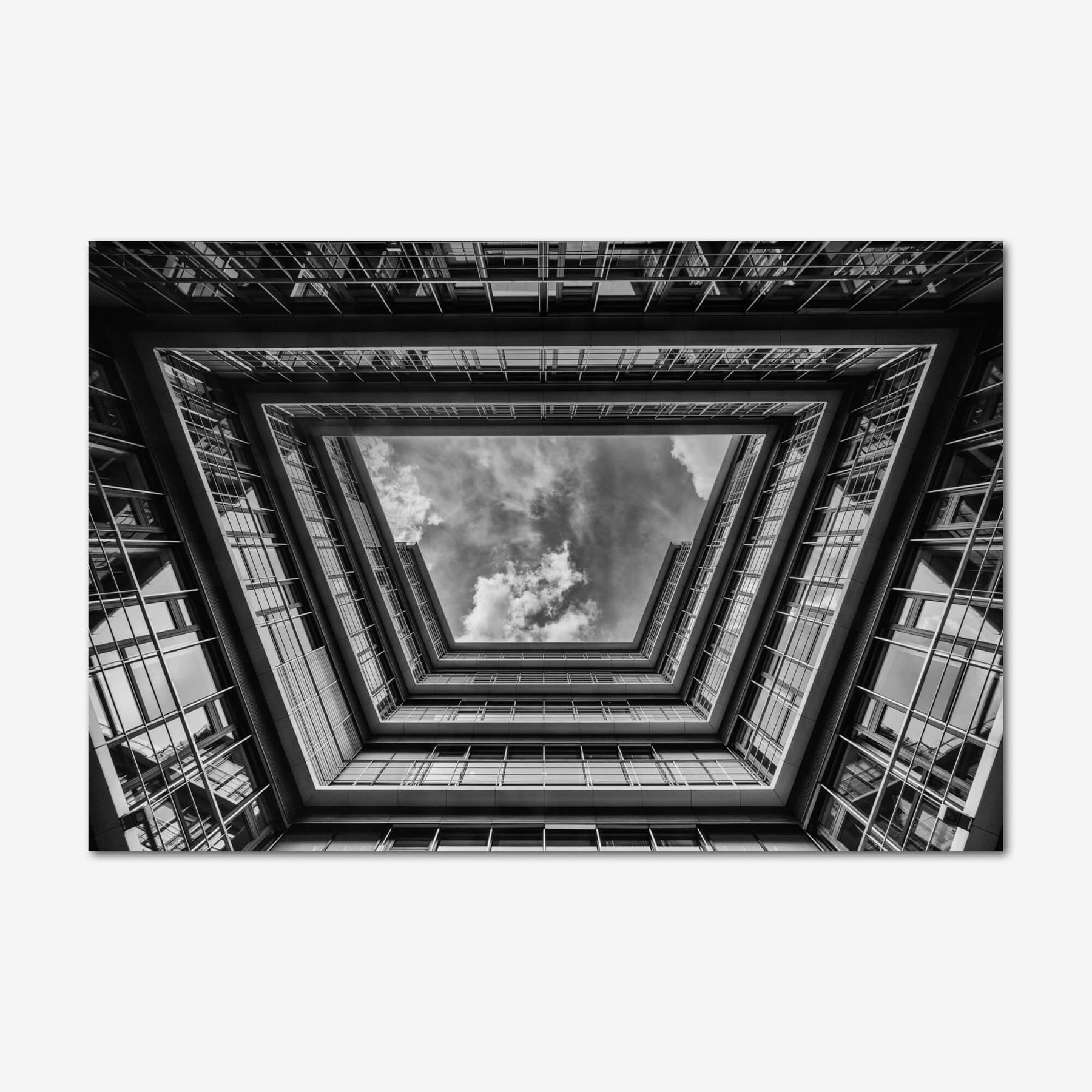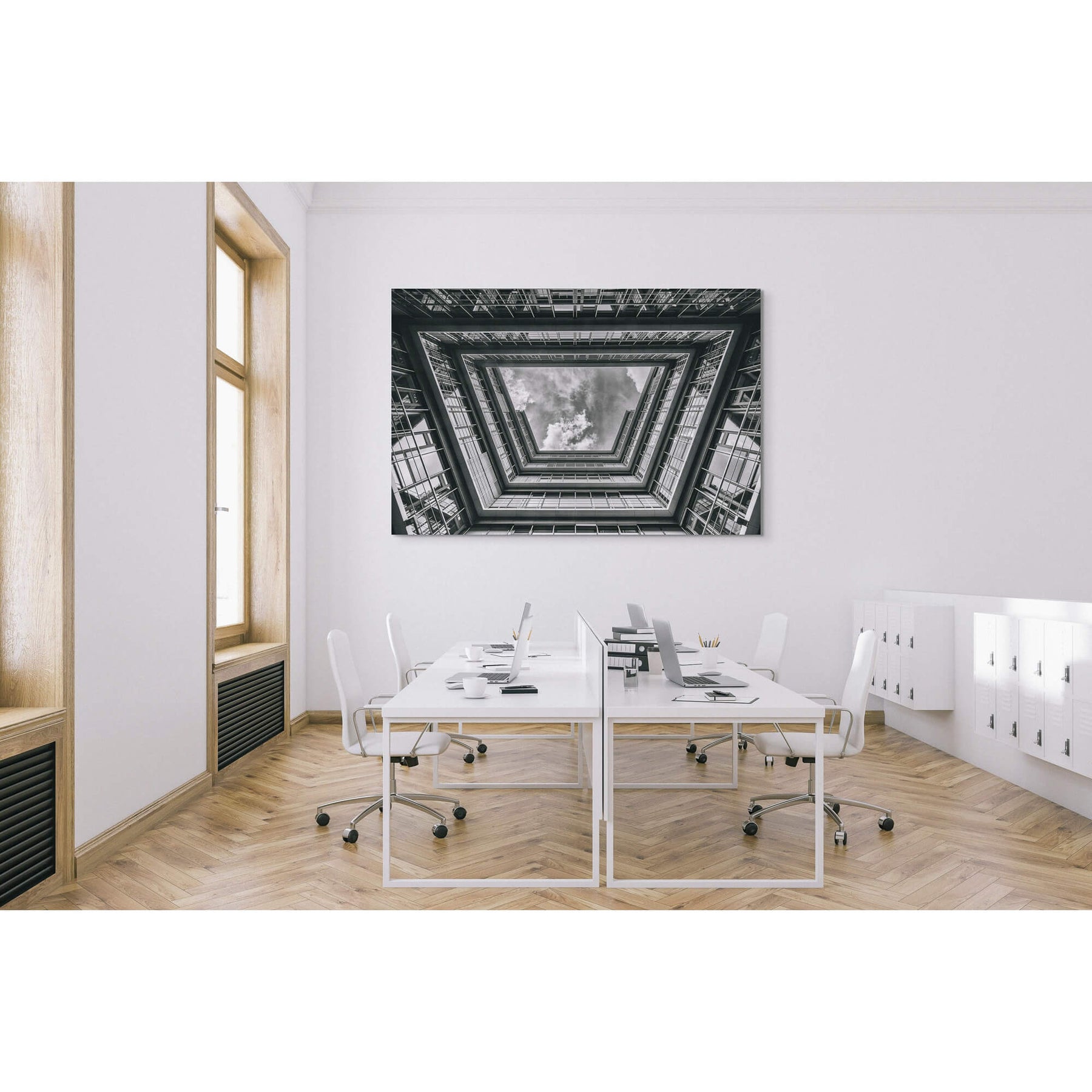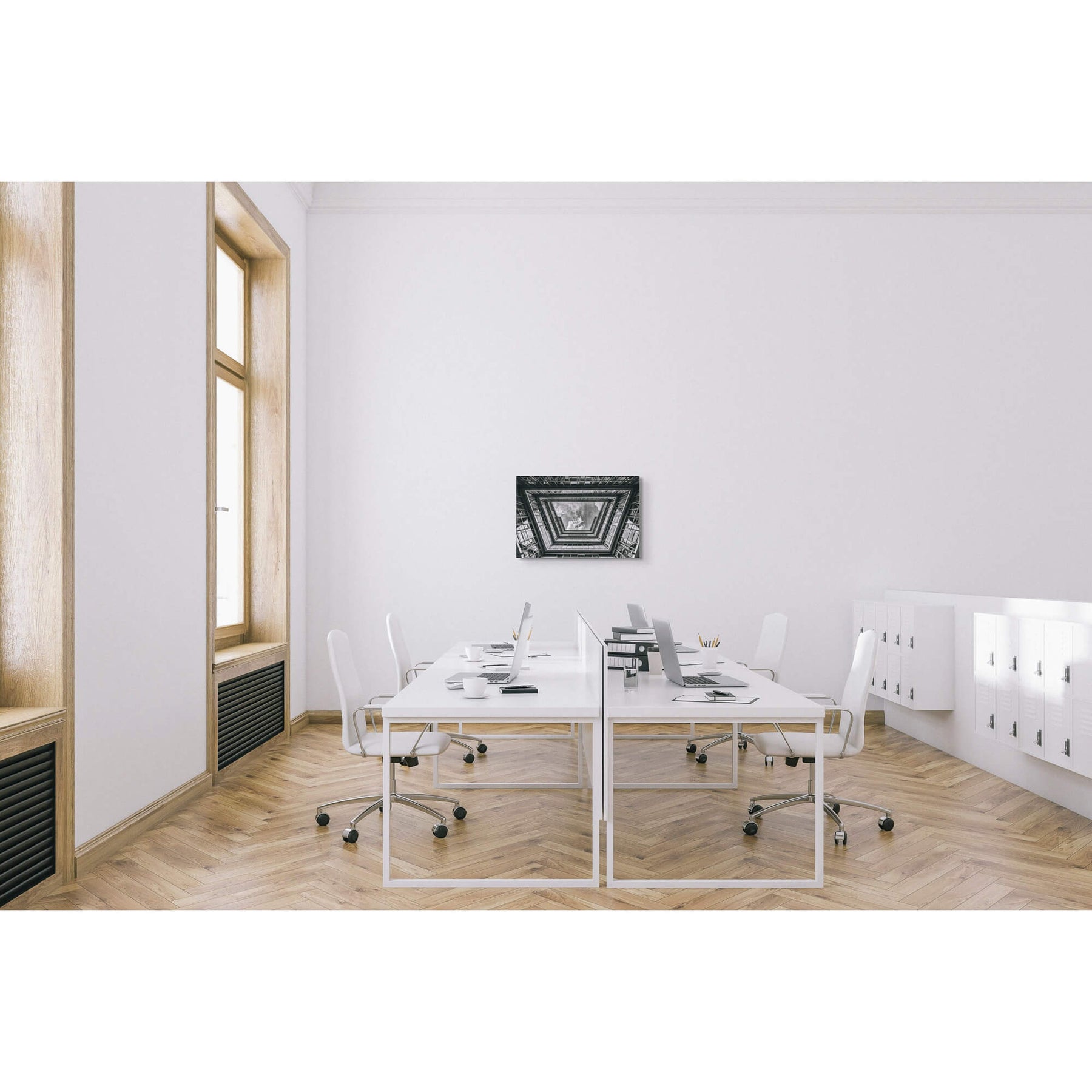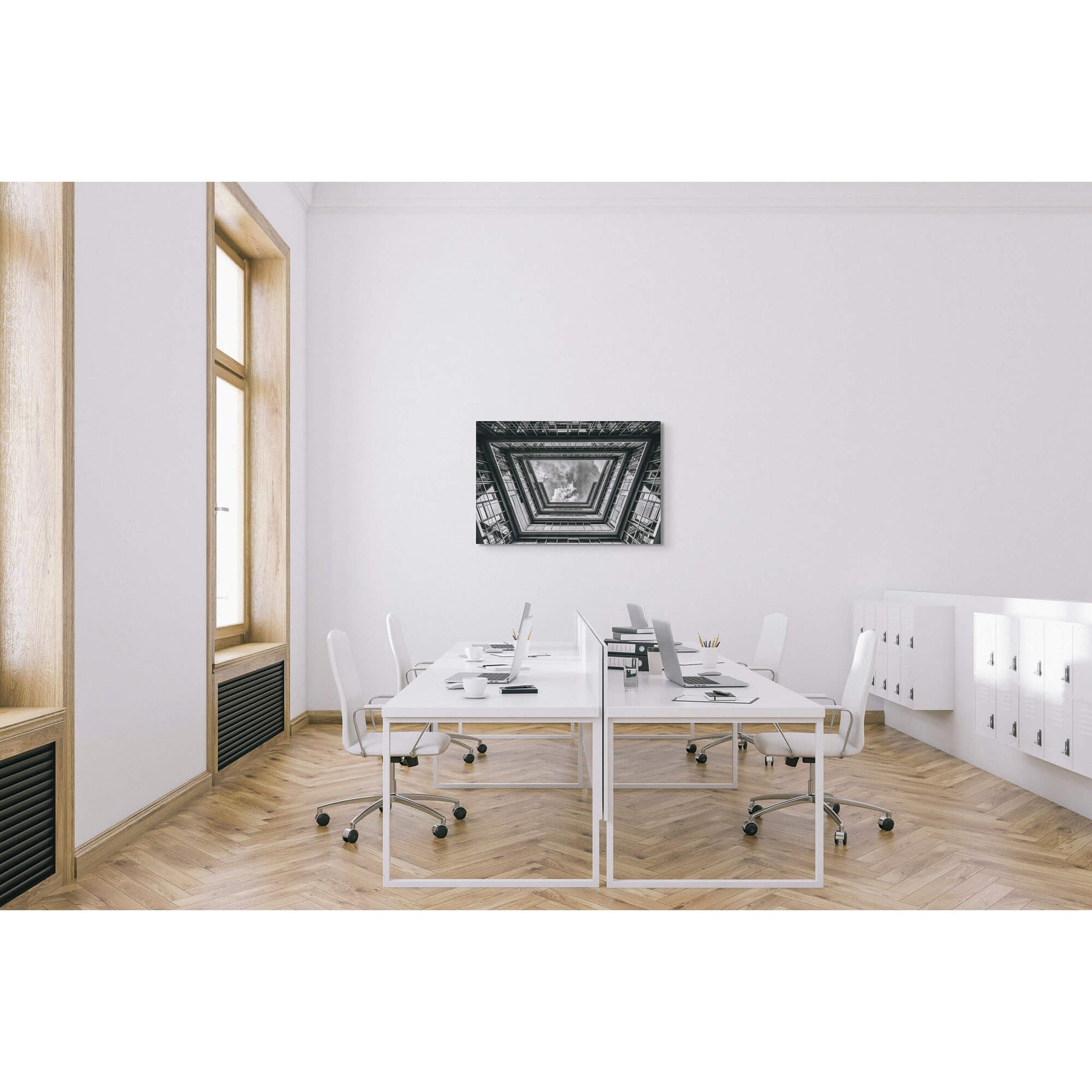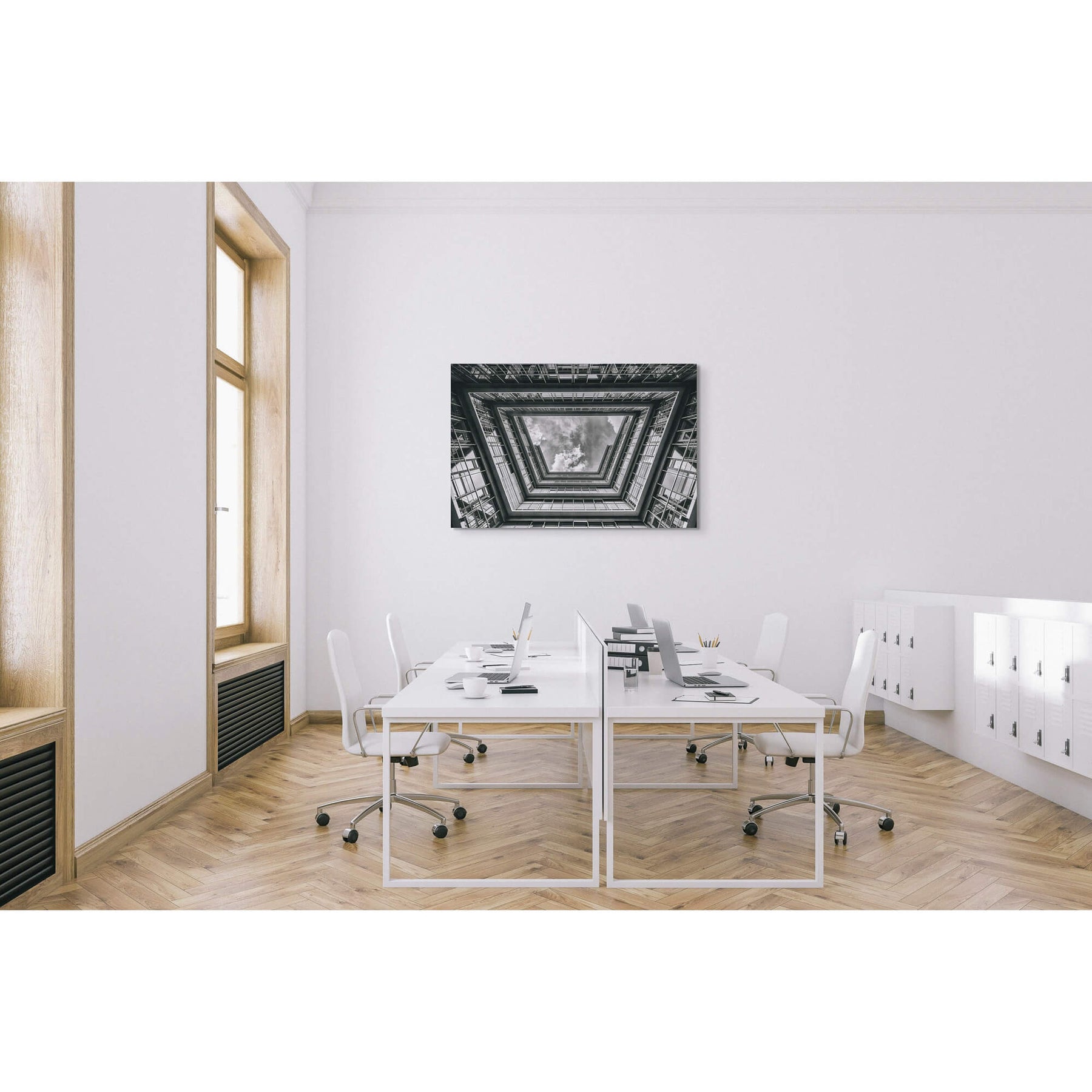 Verticality
Perspectiva tomada en Düsseldorf a través del interior de un edificio, Alemania 2017.
Printing Mounts:
Photographic paper
(+ info)
The German photographer puts his passion for architecture to use to fully explore geometry and its perspectives. The artist reflects: "I took this photo in Düsseldorf when I was exploring new perspectives and angles through its most iconic buildings. I walked past this building in the centre and it was clear to me. I lay down on the ground and shot from there. This image demonstrates that behind all the steel and glass of the big cities, there is still a heaven if you can find the time to see it".
A German photographer born in Düsseldorf, Gerd is passionate about architecture.
His work, which renders his personal vision through the beauty of lines and geometry, is a true reflection of this passion. He is constantly playing with new perspectives through shapes and reflections which immerse and play with the viewer's imagination. Most of his work is in black and white.
His work also delves into the beauty of everyday nature, bringing out its most creative sides and conjuring a new world right before our eyes.
Each size in which a photograph is sold is part of a defined and specific limited edition of works:
Certificate of authenticity
Each photograph is also accompanied by a certificate of authenticity indicating the number of the work it represents and the series to which it belongs, with the signature of the author.