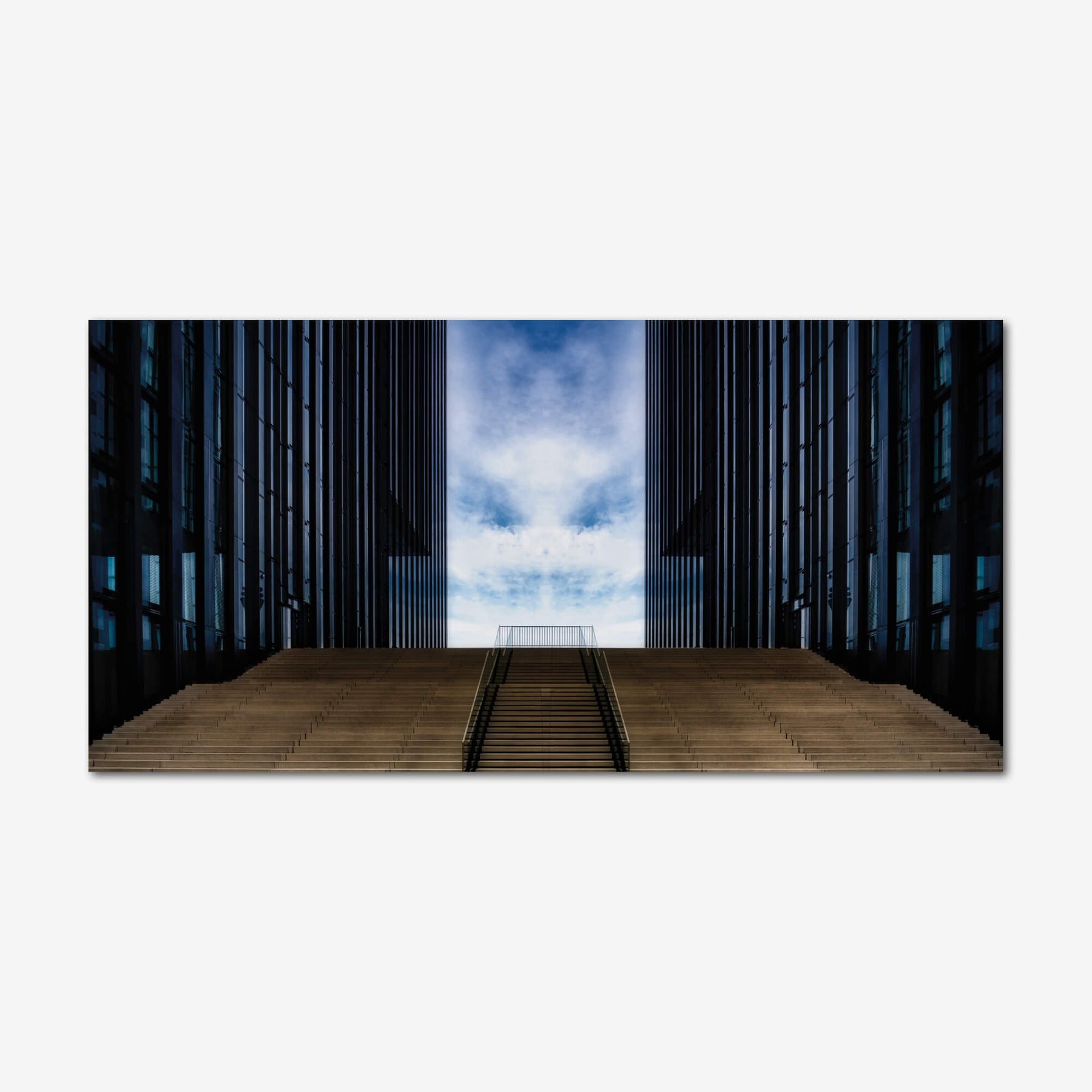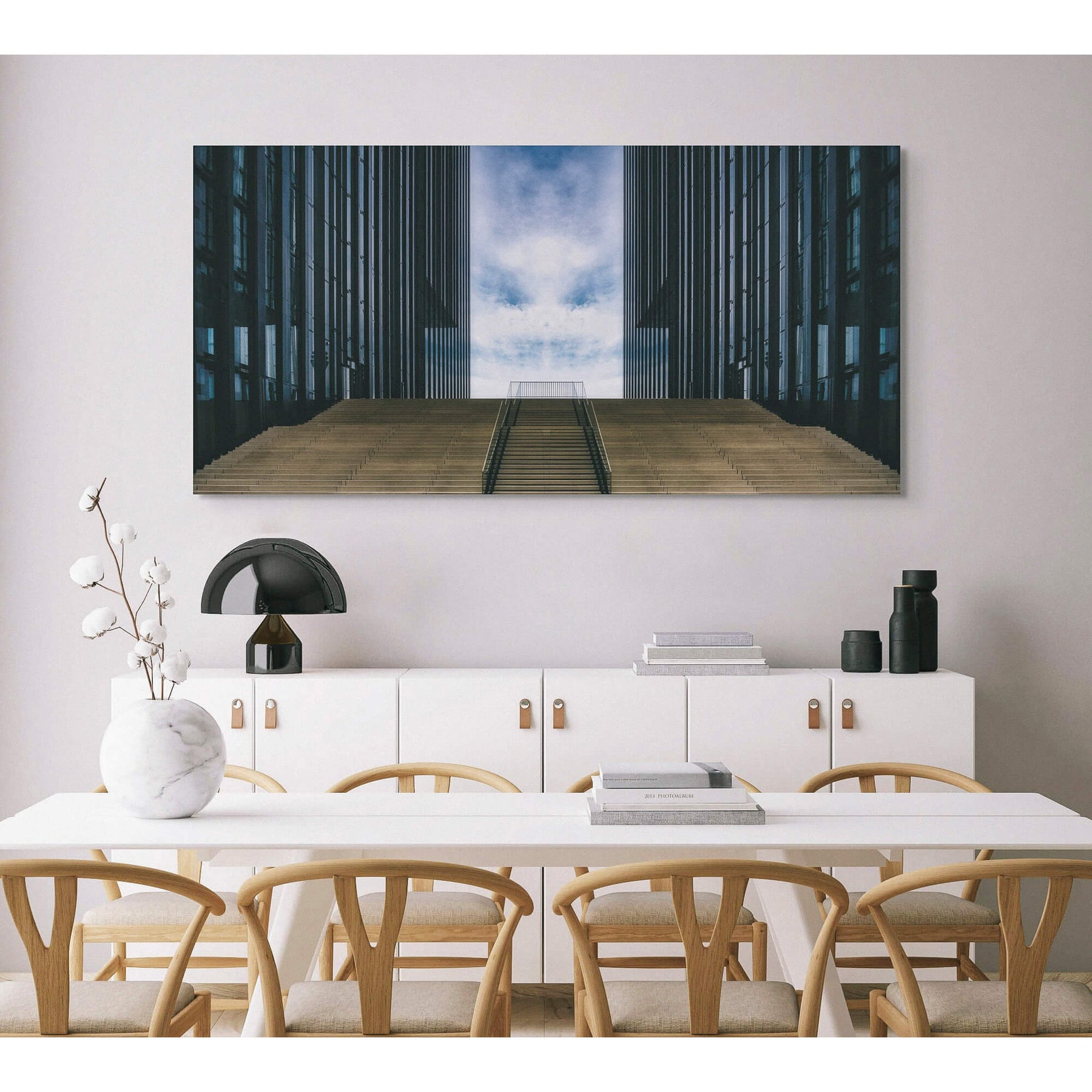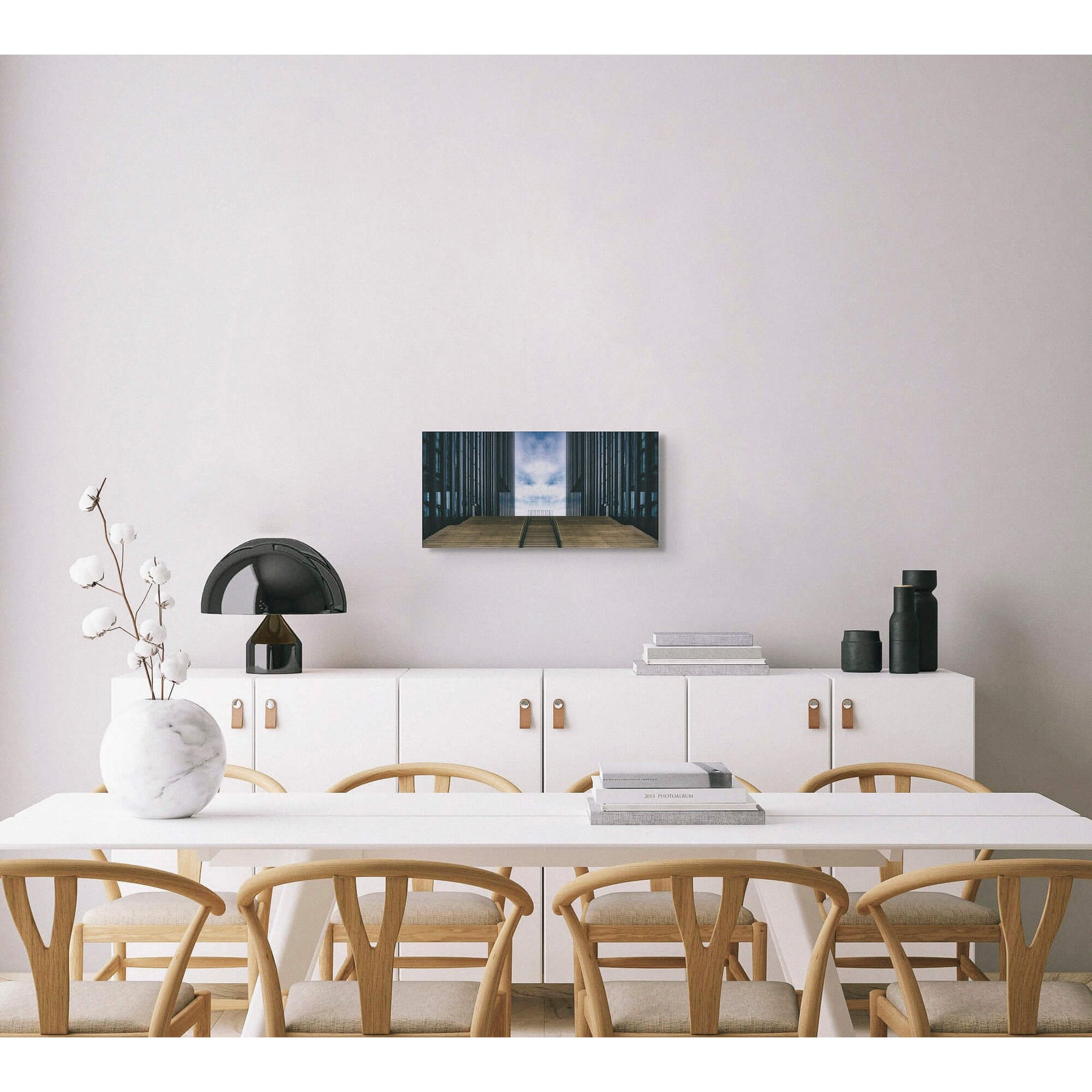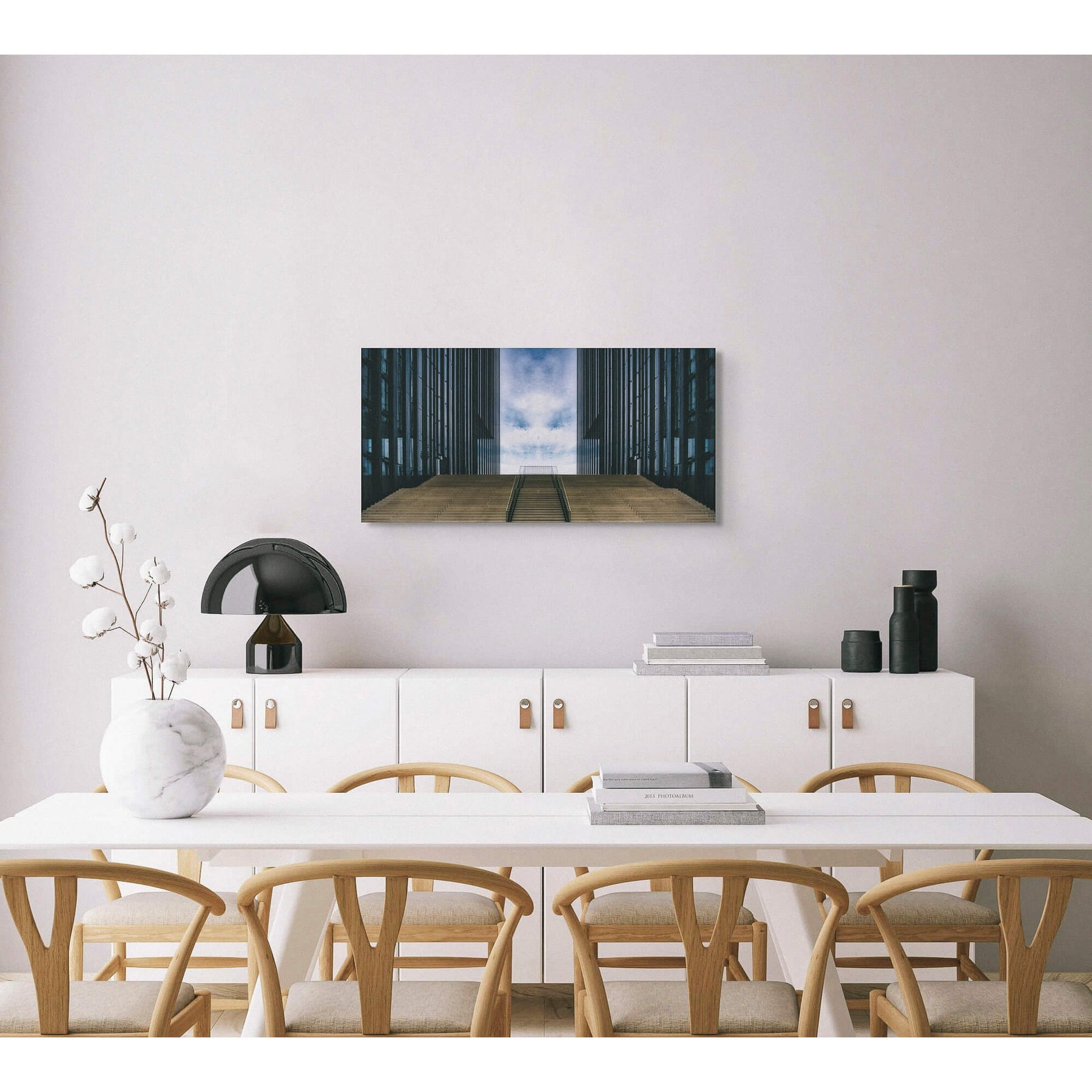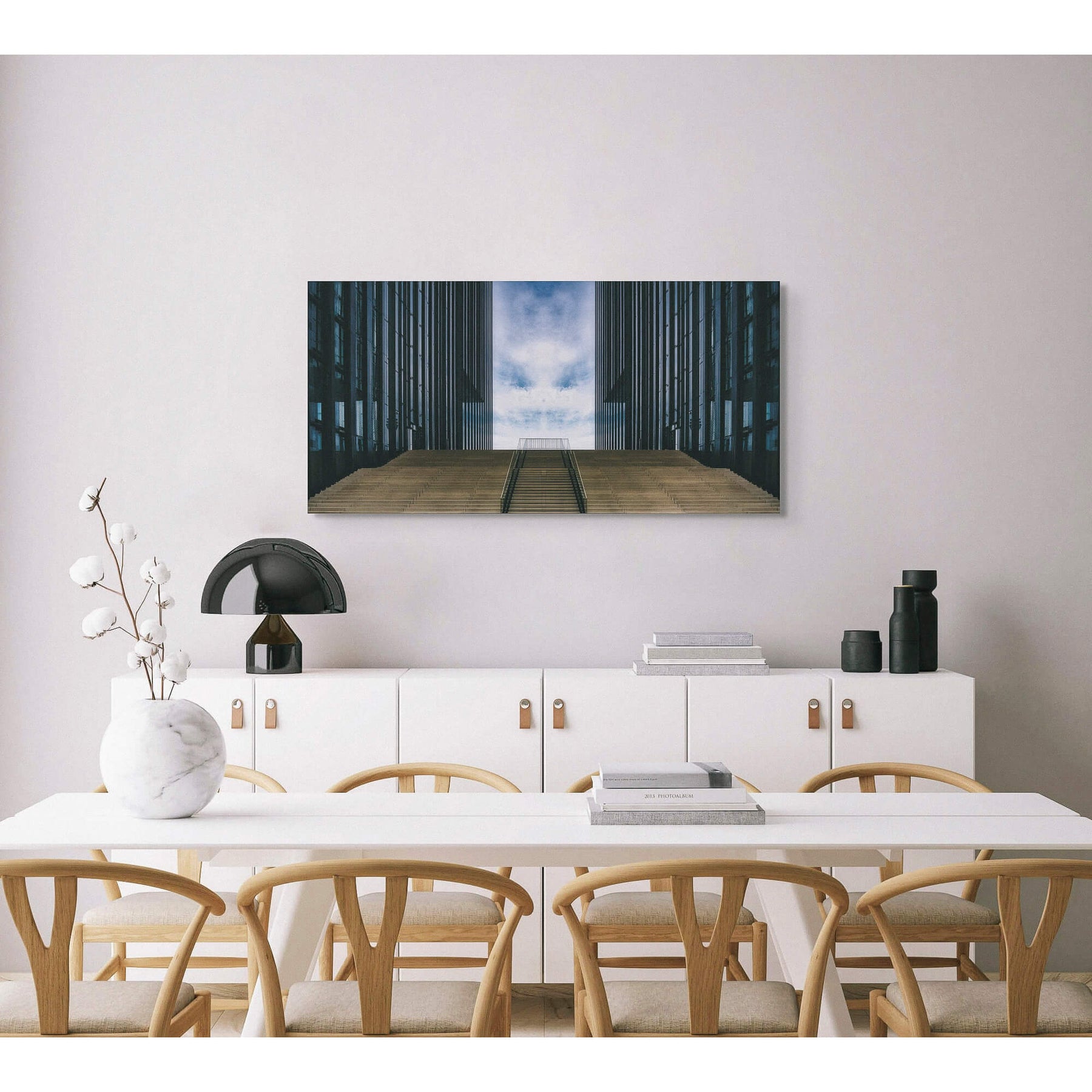 Stair Blues
Composición abstracta de una escalera entre dos torres de hotel en Düsseldorf, Alemania 2020.
Printing Mounts:
Papel fotográfico
(+ info)
En esta composición del fotógrafo alemán, Gert Wierschem, consigue una simetría perfecta al hacer espejo en una de las dos capas que vemos. Gracias a su maestría nos muestra una potente obra de arquitectura de acero y vidrio creando al mismo tiempo una perspectiva cautivadora que es remanso a la vez. Nos traslada a un mundo en el que el ser humano es un ente pequeño ante la inmensidad de sus creaciones. Nos adentramos y viajamos más allá.
A German photographer born in Düsseldorf, Gerd is passionate about architecture.
His work, which renders his personal vision through the beauty of lines and geometry, is a true reflection of this passion. He is constantly playing with new perspectives through shapes and reflections which immerse and play with the viewer's imagination. Most of his work is in black and white.
His work also delves into the beauty of everyday nature, bringing out its most creative sides and conjuring a new world right before our eyes.
Each size in which a photograph is sold is part of a defined and specific limited edition of works:
Certificate of authenticity
Each photograph is also accompanied by a certificate of authenticity indicating the number of the work it represents and the series to which it belongs, with the signature of the author.