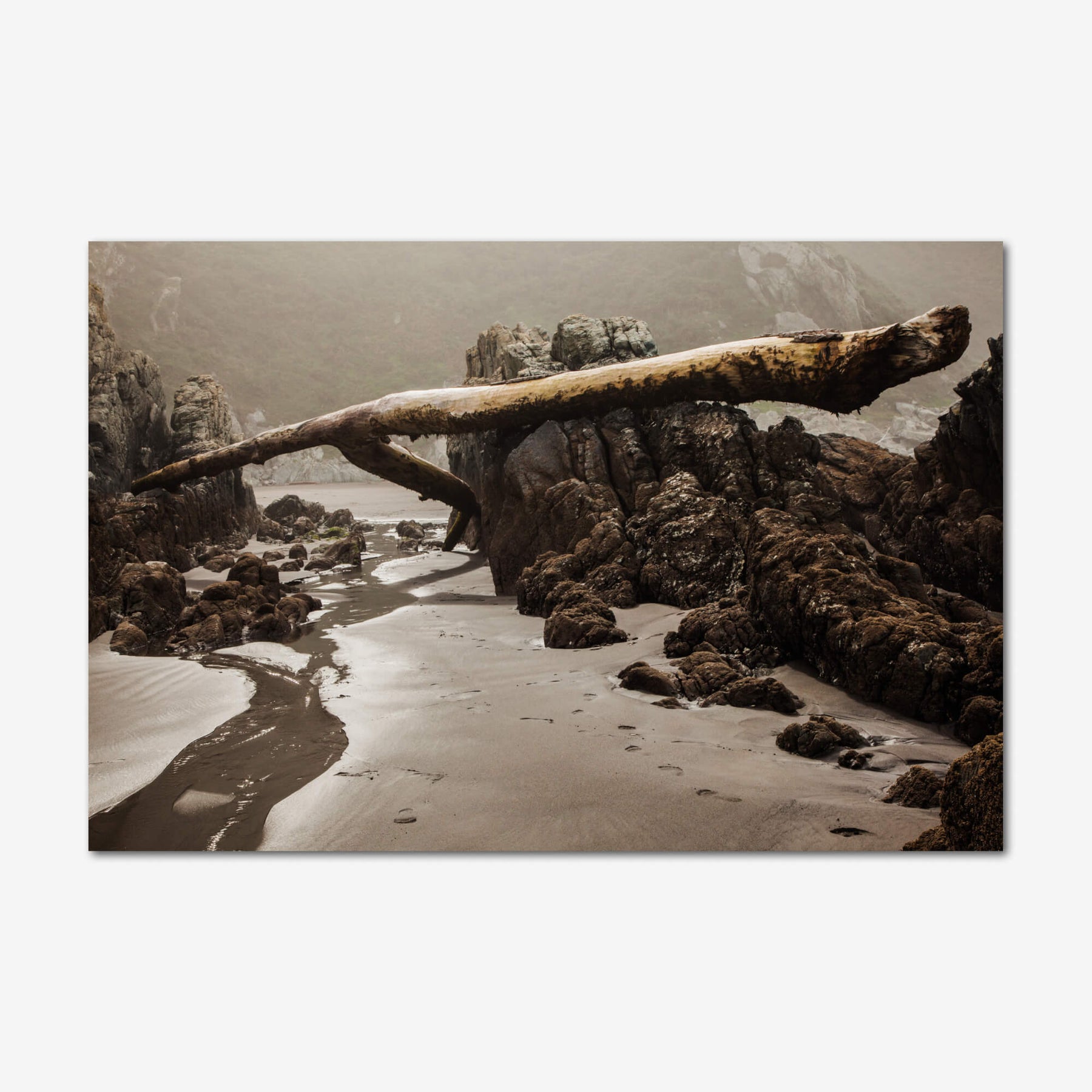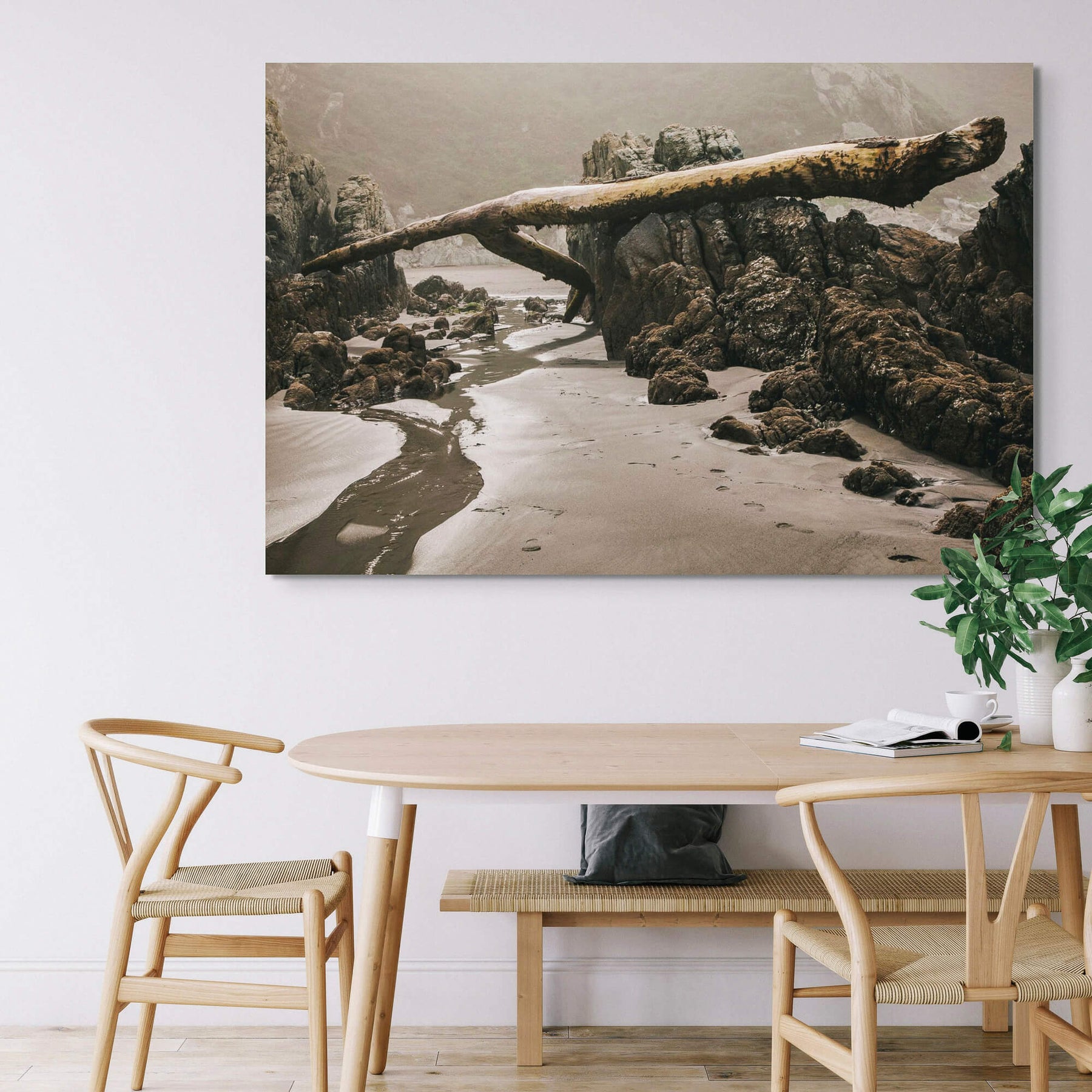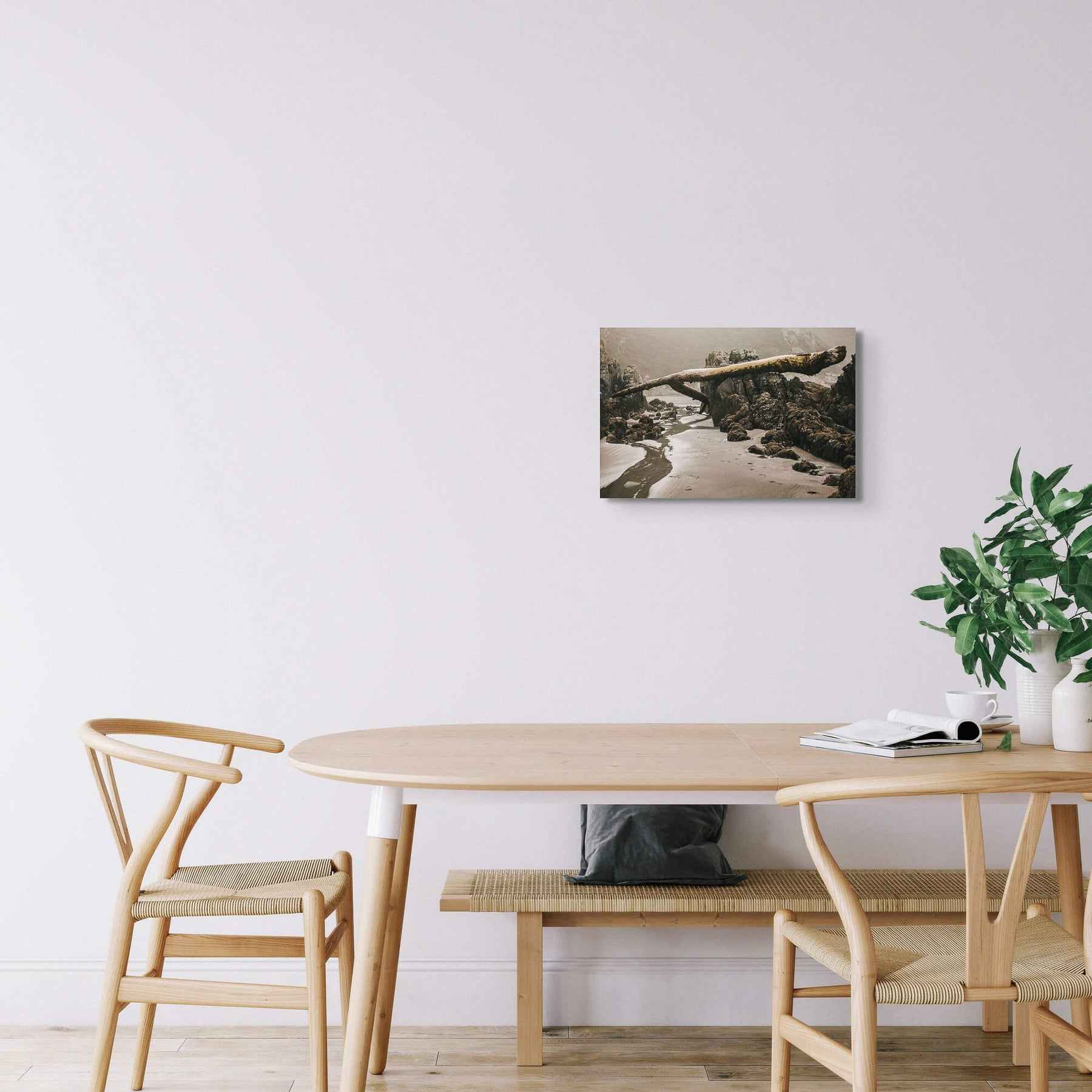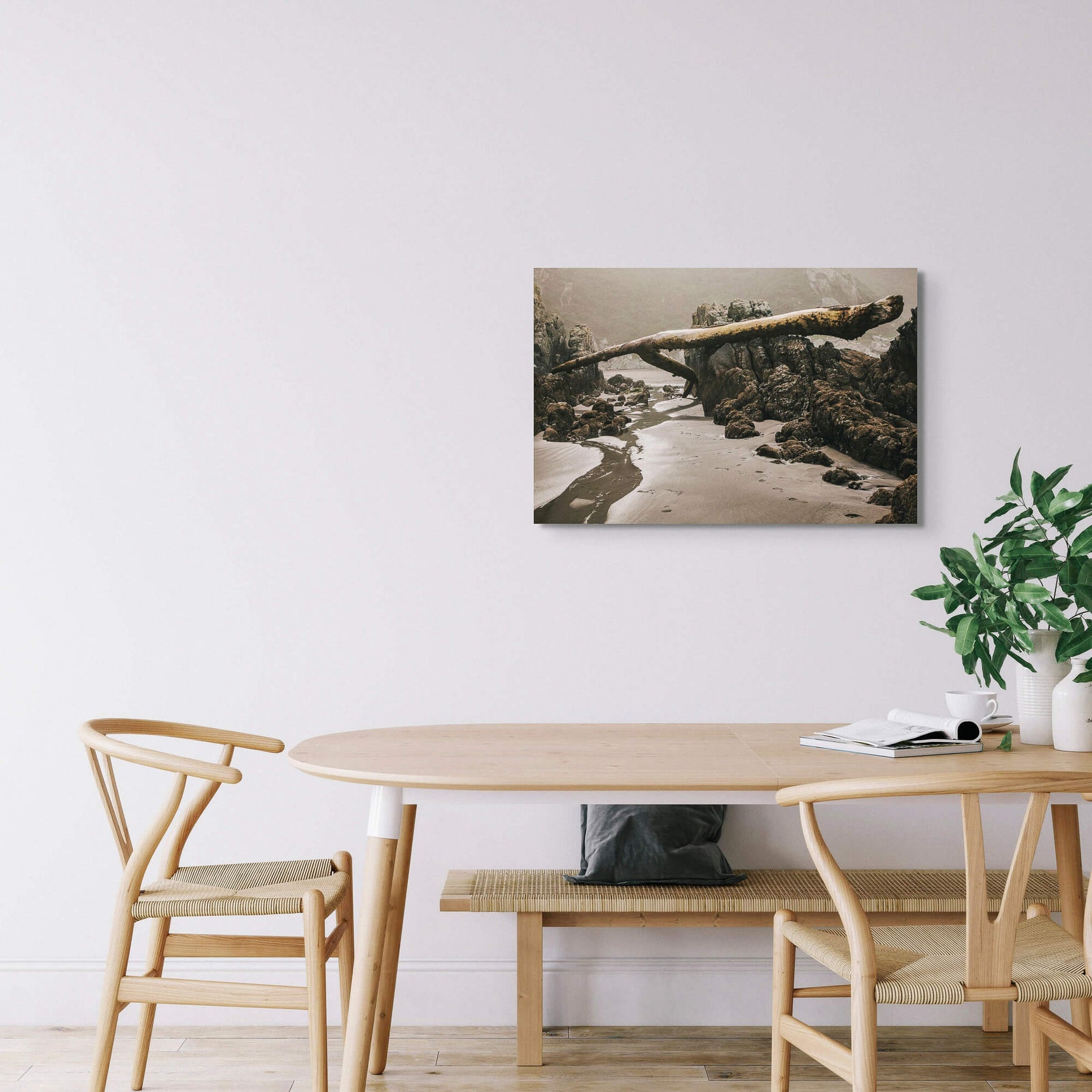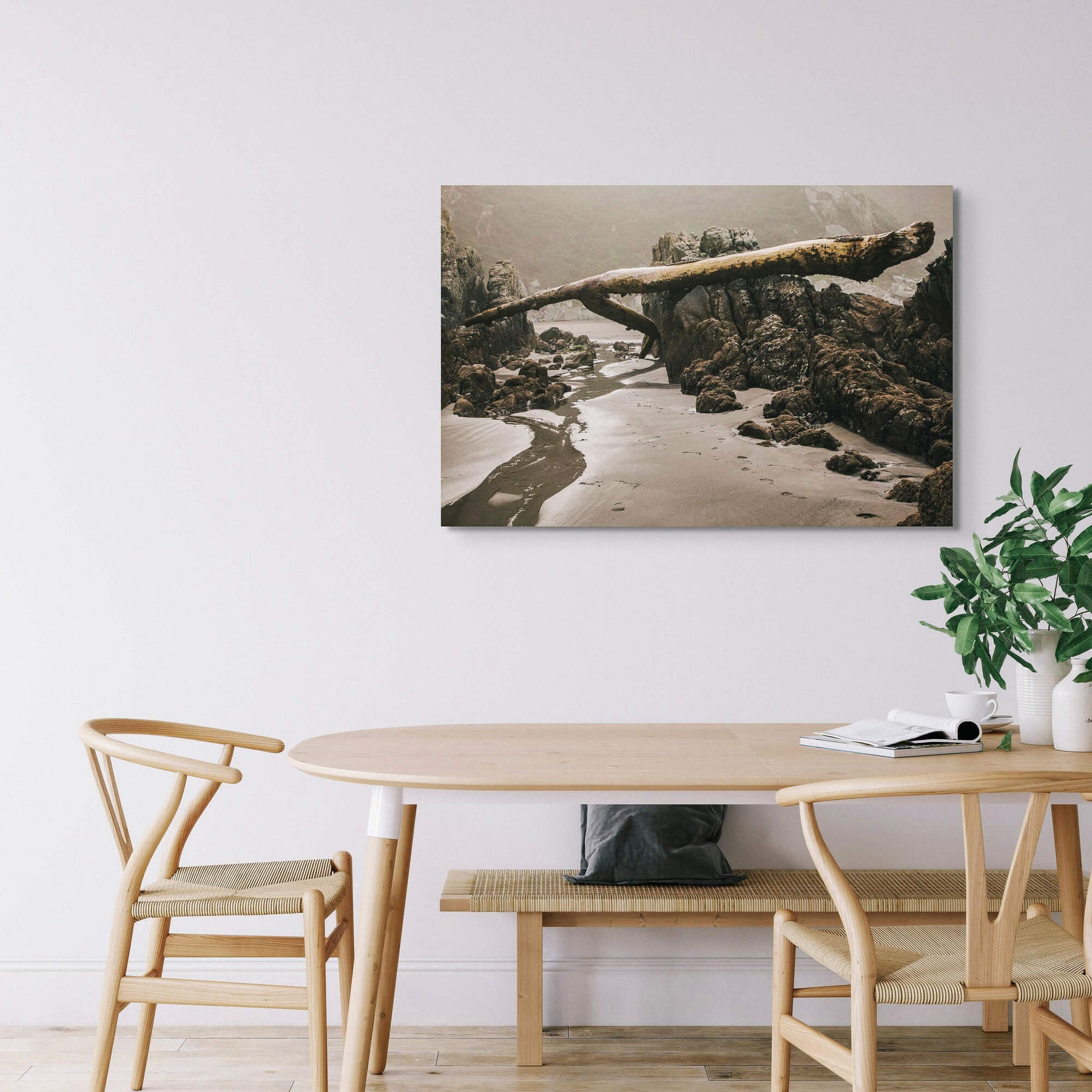 Castaway
Tronco atrapado en una playa, Playa de Bayas (Asturias) 2019.
Printing Mounts:
Photographic paper
(+ info)
Eucalyptus washed up on a beach. The artist captures a landscape that provides a tragic touch while inviting us to enter and immerse ourselves in its halo of mystery.
Julio Calvo is a photographer originally from the north of Spain. With academic studies in artistic photography and training as a laboratory technician, Julio began to approach the world of the images early on.
His work spans the publishing world with major projects such as "European Cultural Capitals" to documentation and the artist's vision of the Performing Arts. The works on the Performing and Living Arts set the tone for the development of more creative work.
He has carried out exhibition projects and collaborated with local, national and international art galleries.
His current work explores concept-driven fine art, often creating diptychs that delve into symbolism and human emotions.
"Like lights and shadows, we are not fixed beings, we are constantly becoming."
Each size in which a photograph is sold is part of a defined and specific limited edition of works:
Certificate of authenticity
Each photograph is also accompanied by a certificate of authenticity indicating the number of the work it represents and the series to which it belongs, with the signature of the author.