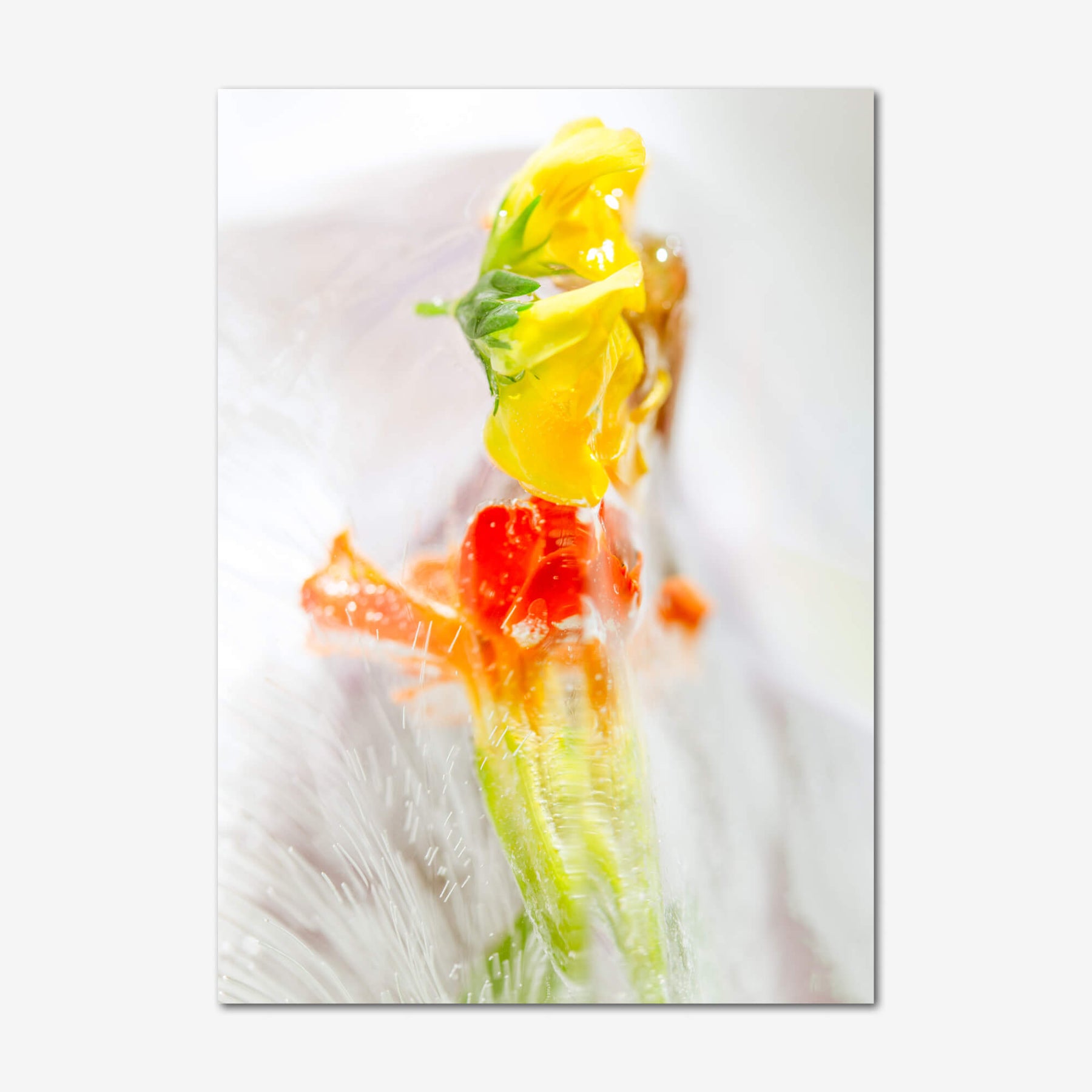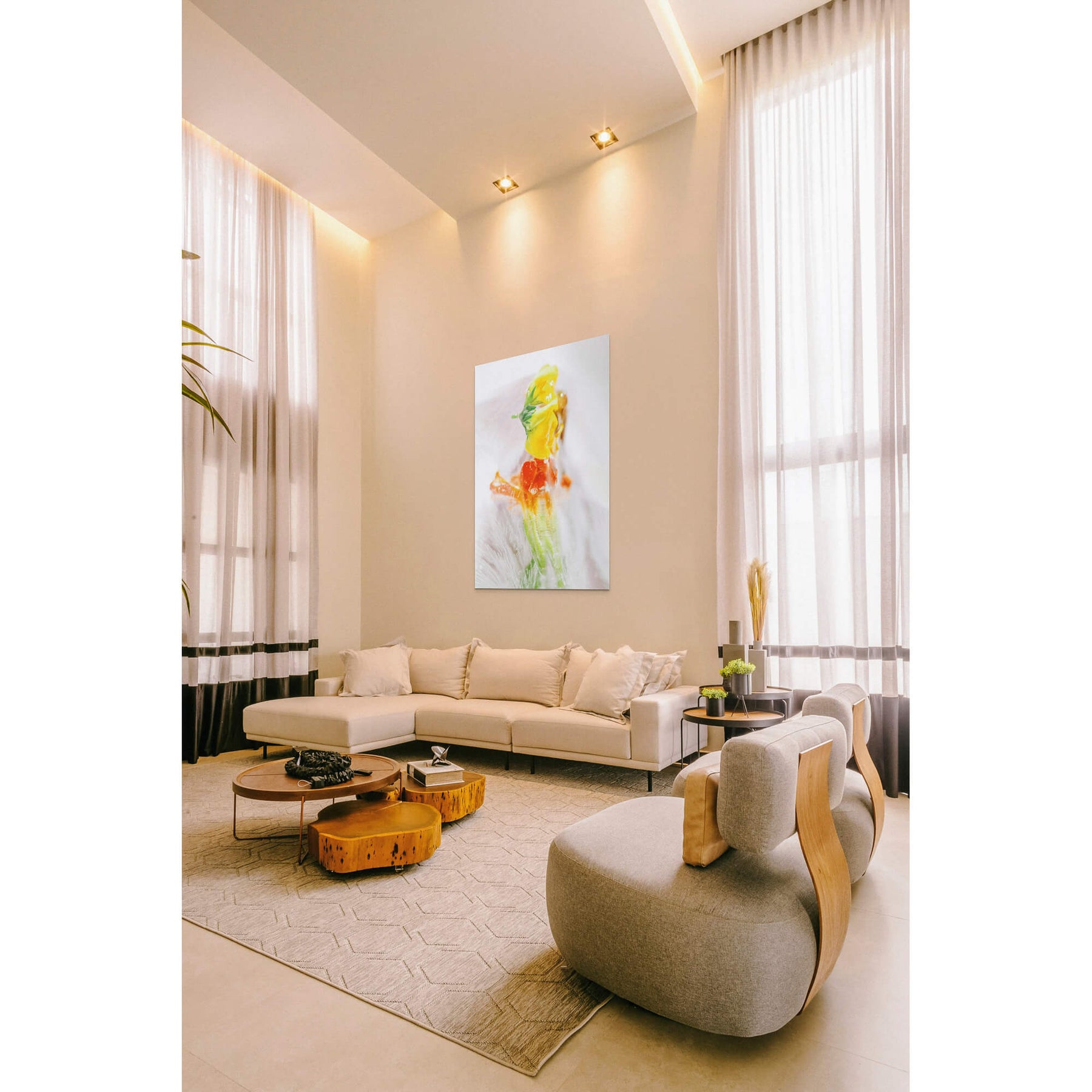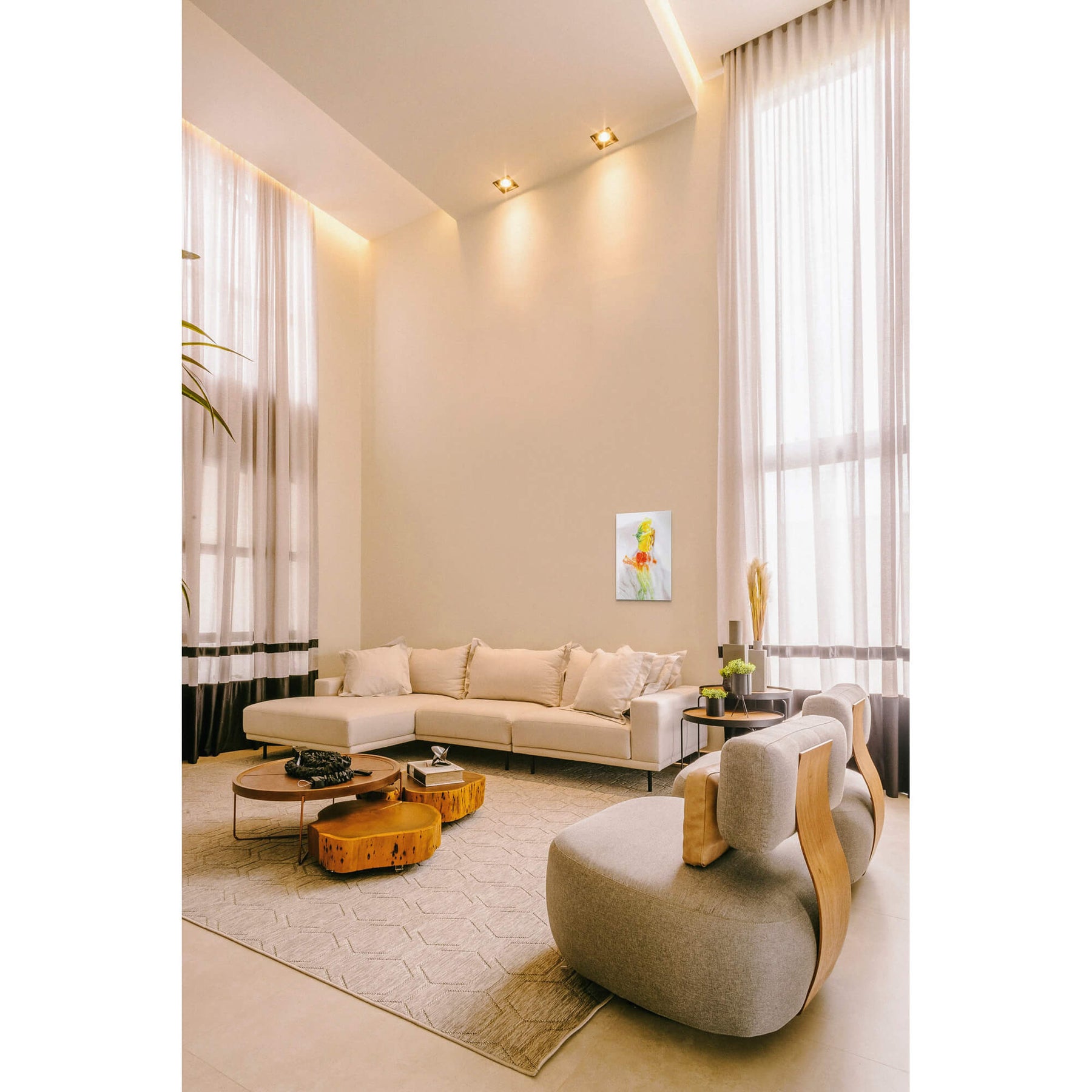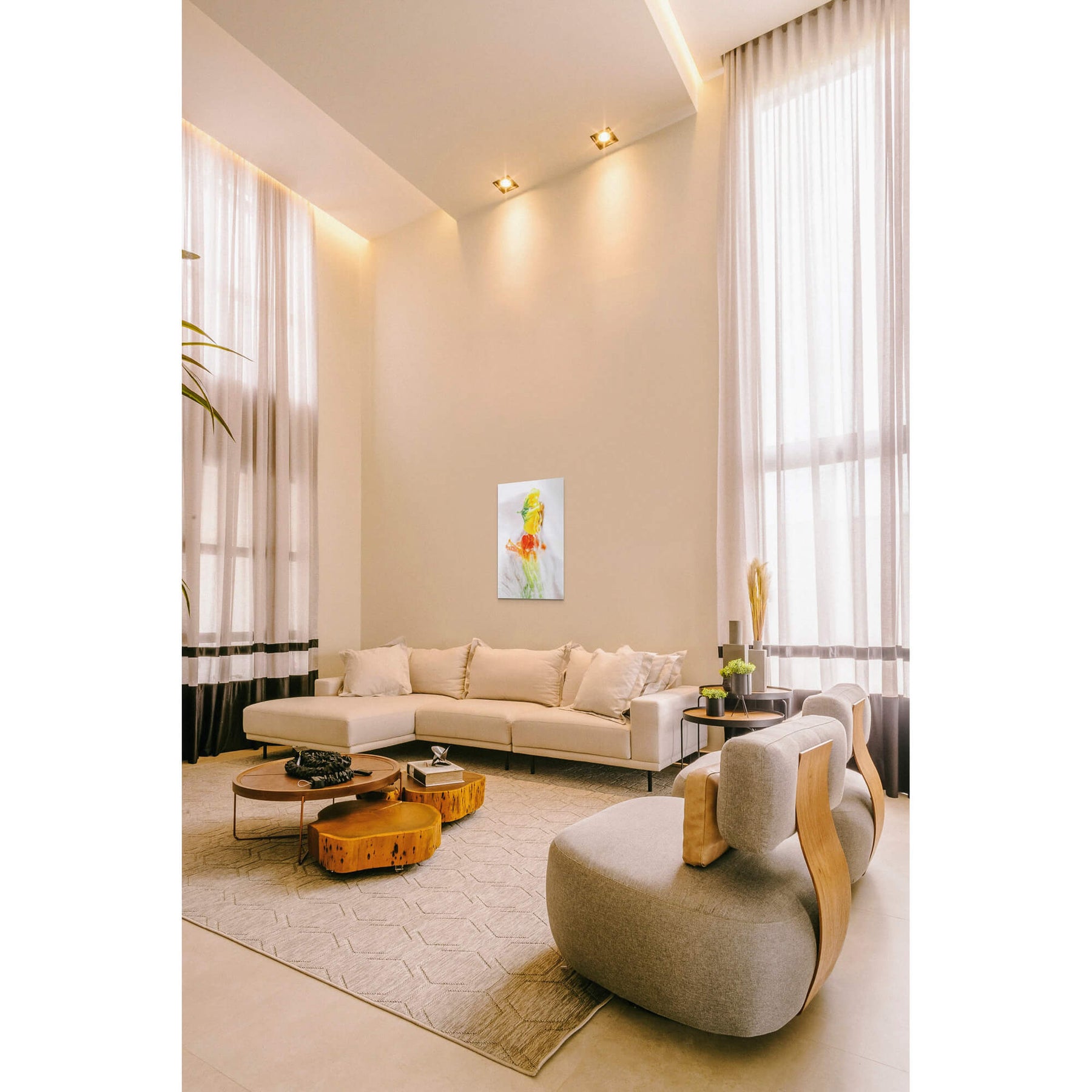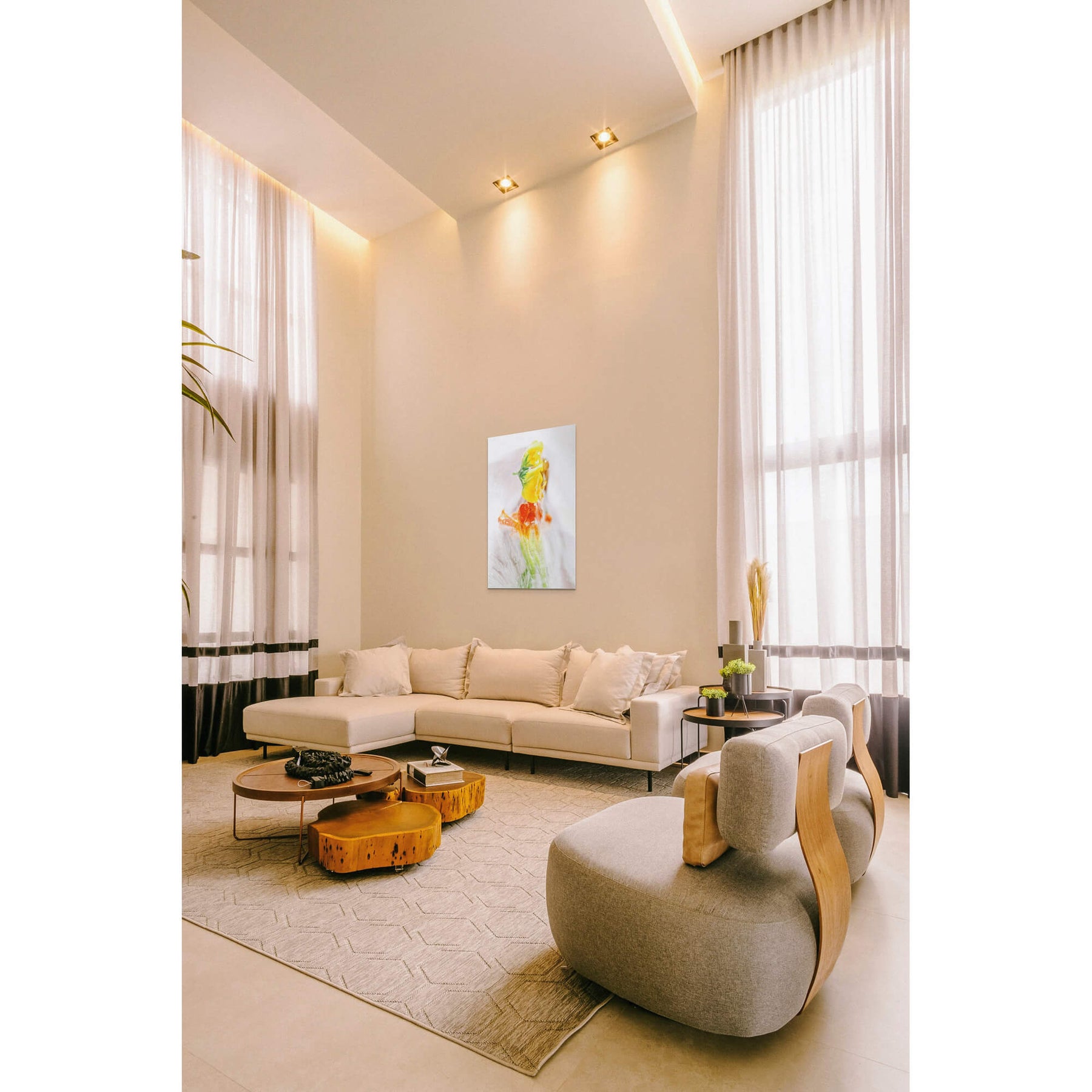 Cyclone in Nartica
Printing Mounts:
Photographic paper
(+ info)
The Spanish photographer experiments from an artistic perspective in this new nature series. The abstract work recreates a landscape of the imagined Nartica universe. Santos Olivares began her work with the selective cultivation and care of most of the flowers and plants photographed. The subsequent technique used includes selection and a very rigorous freezing and thawing process. Artificial light and a macro lens were used for the shot. Regarding the result of her work in this series, the author tells us: "In Nartica, the beauty of nature is preserved. It is eternal. It never dies, it never disappears."
A Spanish documentary and portrait photographer who is, above all, interested in human beings as a transmitters and receivers of feelings, ideas, thoughts and intentions.
She trained in photography between Madrid (International School of Photography Photoespaña PIC.A - Photoespaña) and France (Arles) with the photographer Denis Dailleux.
She has held solo and group exhibitions. Her publications include the photobook "Nature Remedies" and a fanzine "Mujeres de Agua".
She works both in studio and on location; sometimes without intervening in the environment, and sometimes creating scenarios based on an idea. Her portraits, ranging from the more formal to the more experimental, are a testament to her versatility.
She returns to the still life from time to time in search of a more intimate conversation. Flowers inspire emotions, purity and fleshiness. They are elements that express sensuality, beauty and fragility. As she contemplates them, she finds peace and tranquillity.
Her most recent work is centred on nature, presenting the series "NÁRTICA," where she seeks to make the beauty of the universe of flowers immortal.
Each size in which a photograph is sold is part of a defined and specific limited edition of works:
Certificate of authenticity
Each photograph is also accompanied by a certificate of authenticity indicating the number of the work it represents and the series to which it belongs, with the signature of the author.