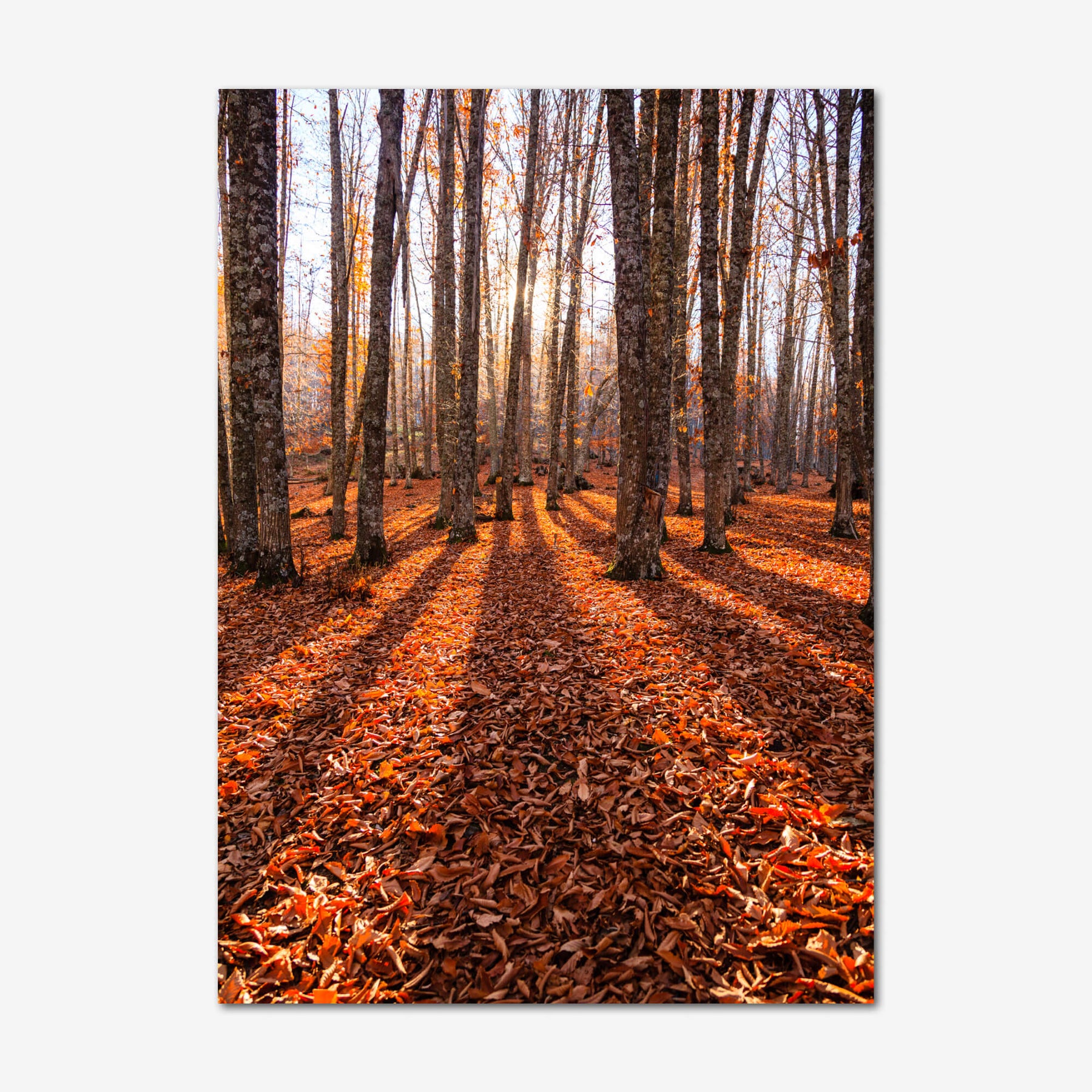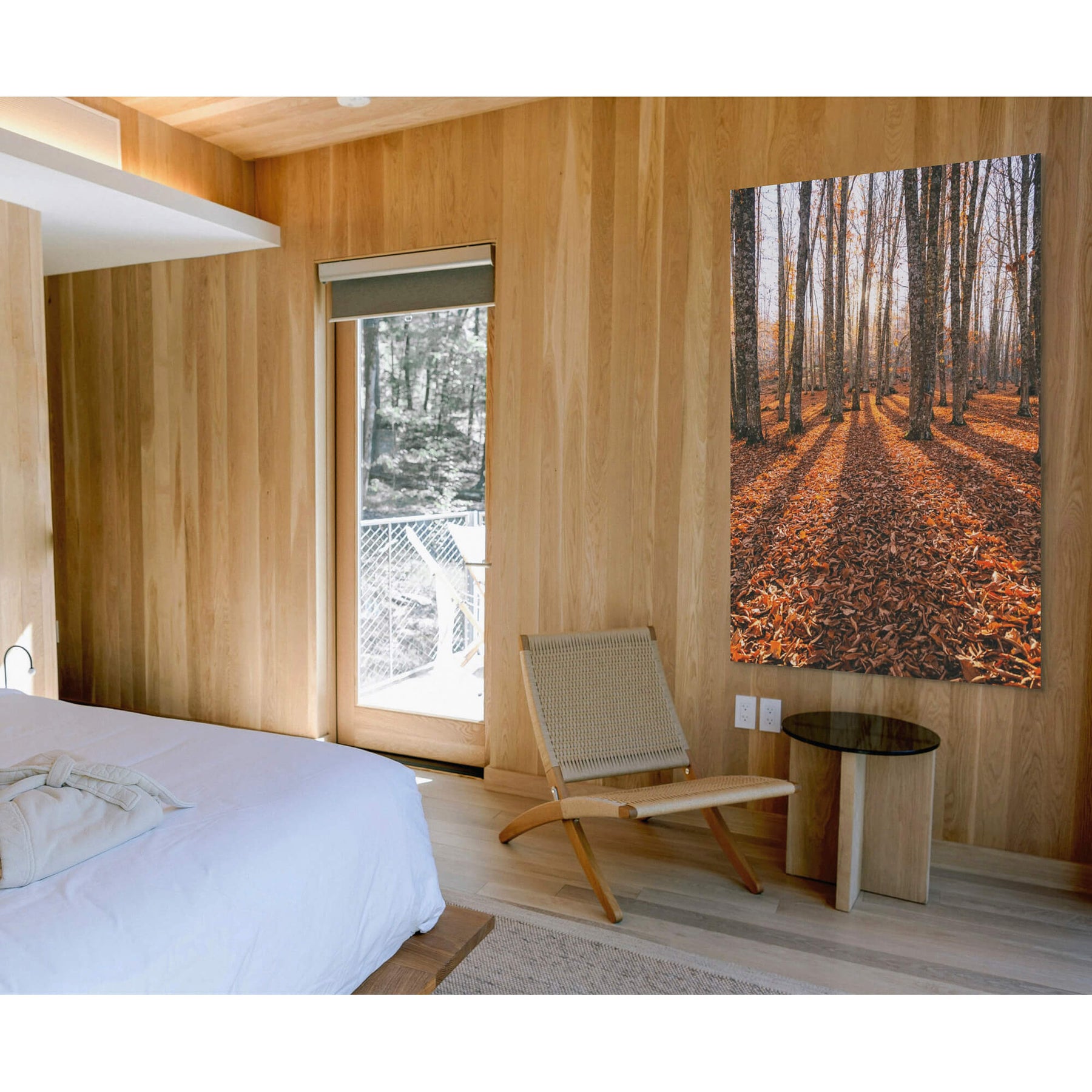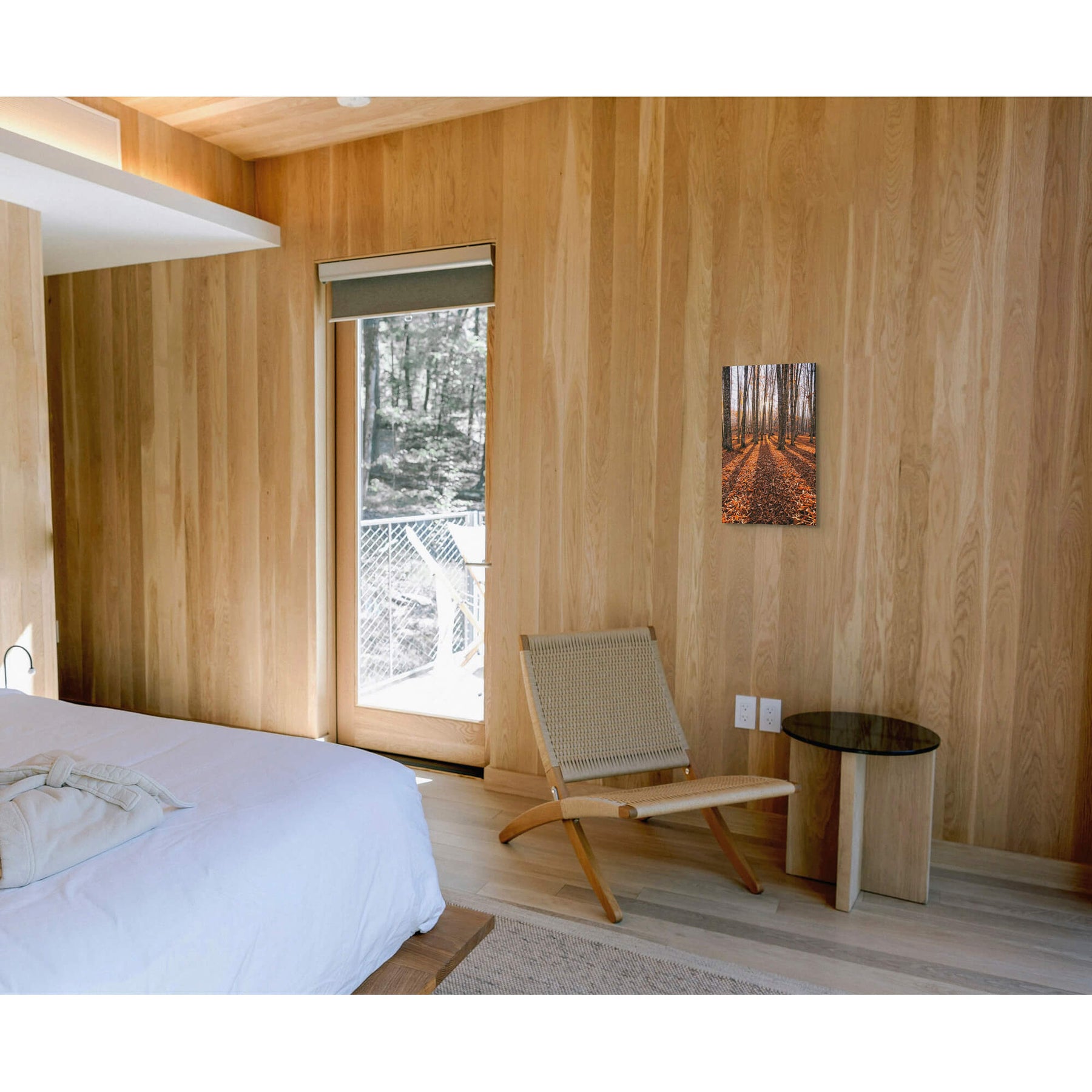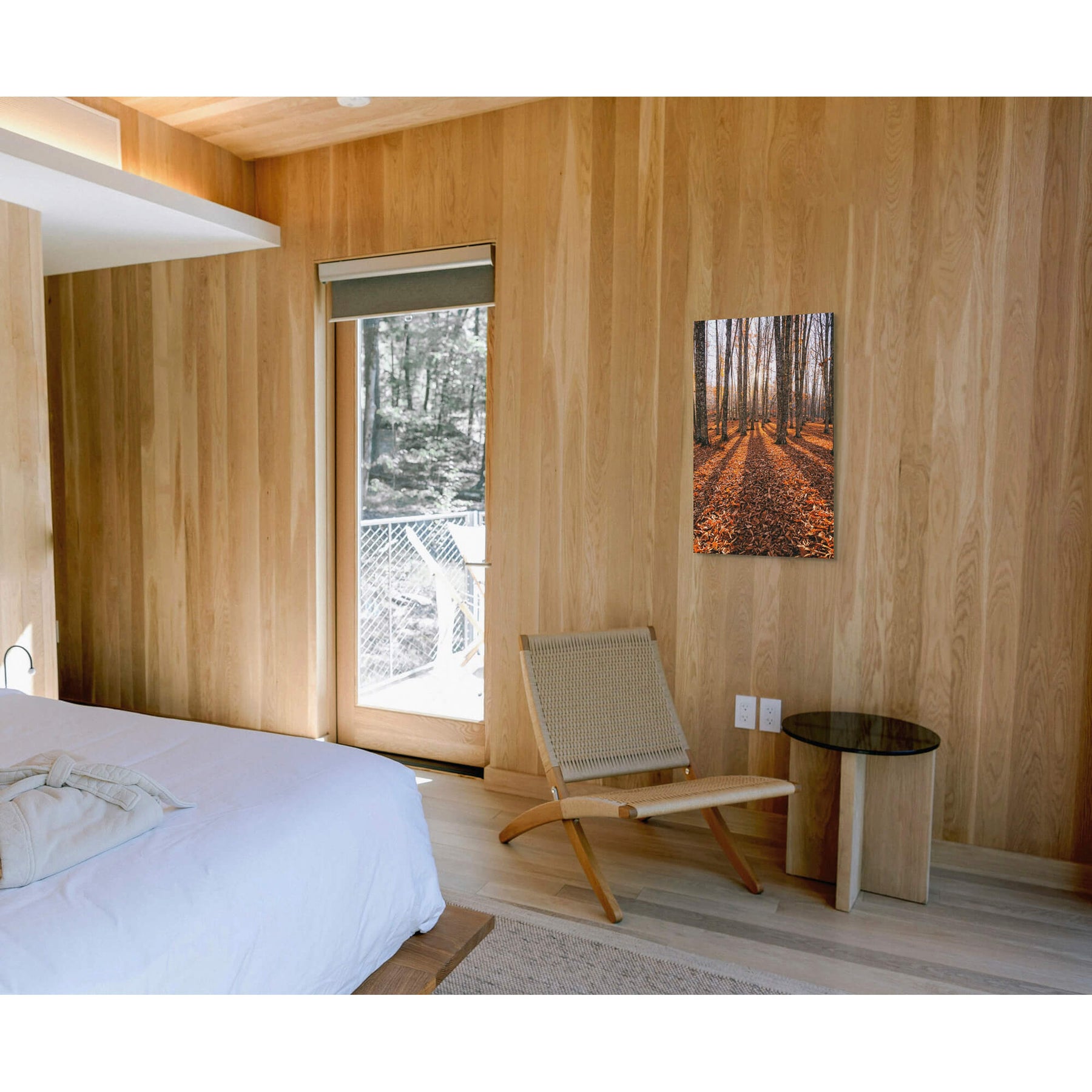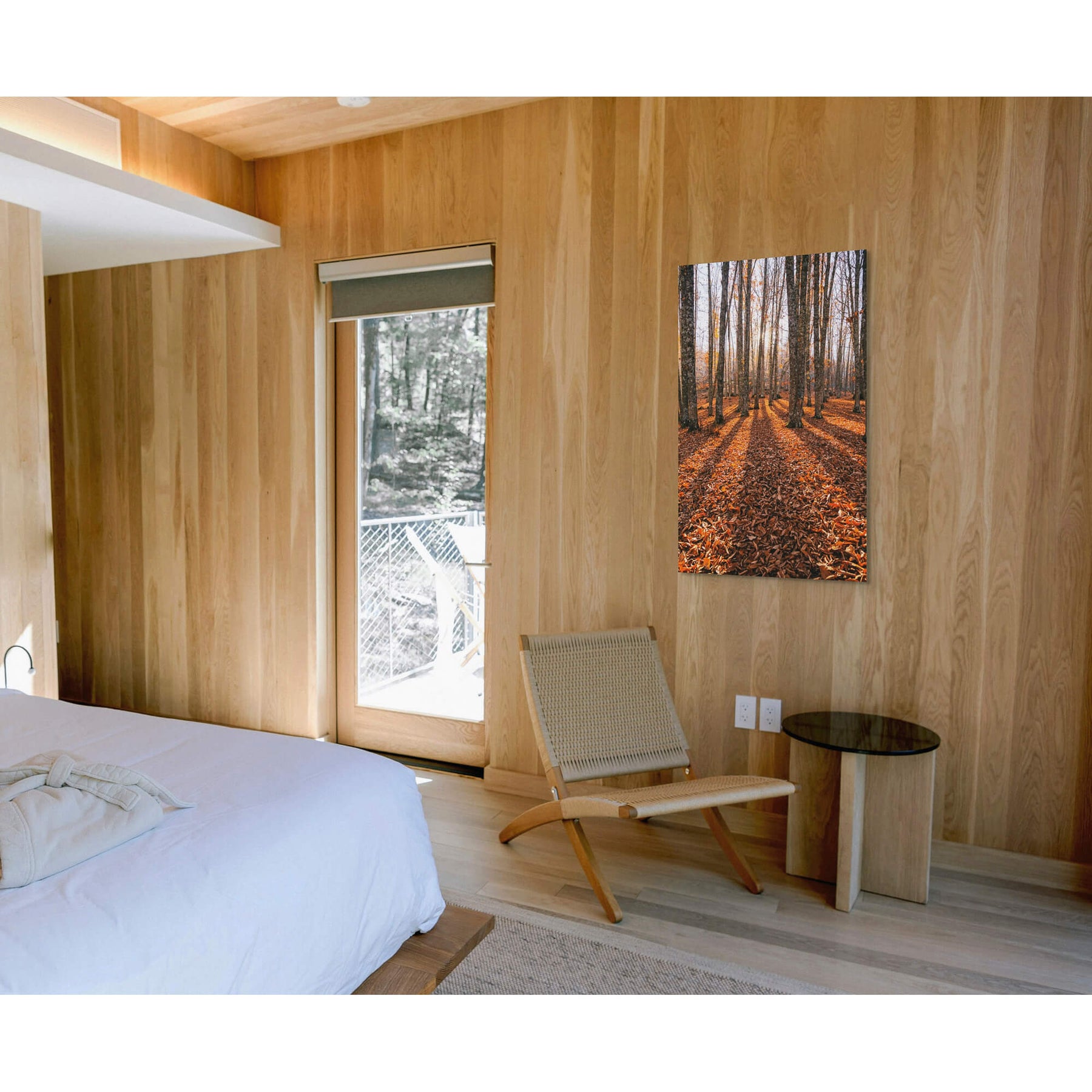 The Leaves are Falling
Forest sunset during autumn, Cantabria 2020.
Printing Mounts:
Photographic paper
(+ info)
The author of this piece, Tatiana Bessa, is inspired by autumn and invites us on a journey of colours and feelings. Capturing the rustle of leaves as you walk, the golden light that reaches every corner, she invites us to reflect on and contemplate beauty. The unique light of the autumn landscape fills spaces with warmth and nourishes any environment with life. Regarding her work, the photographer says: "Autumn afternoons in a forest are just as they are painted, you just have to find the perfect place."
Born and raised between Mexico and Spain, Tatiana studied audiovisual media, advertising and photography between Madrid and Mexico City. She has worked in creative industries like advertising and media planning, but she always knew that being a photographer was her destiny.
Having had a culturally rich childhood immersed between colourful, magical Mexico and modern, cultural Spain, she developed a keen eye for potential and possibility at every turn.
She has been recognised in some of the industry's leading competitions, and her work has been exhibited in Italy, Spain and Mexico. "My photographic journey began as
a teenager, learning the basics of darkroom photography, and has evolved until today. The purpose behind my images is to see the beauty in everyday moments."
Each size in which a photograph is sold is part of a defined and specific limited edition of works:
Certificate of authenticity
Each photograph is also accompanied by a certificate of authenticity indicating the number of the work it represents and the series to which it belongs, with the signature of the author.